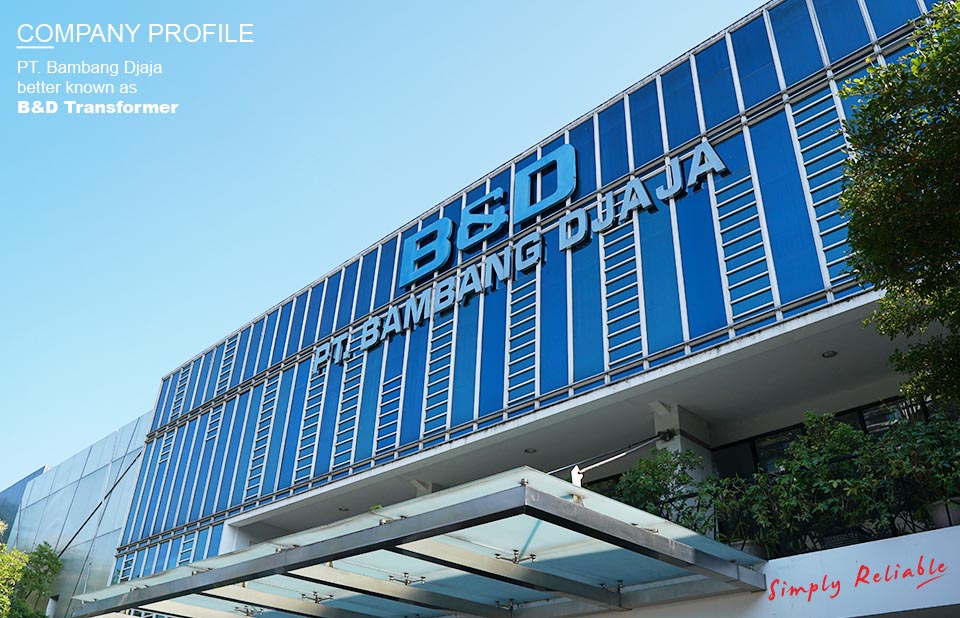 Power, Distribution & Instrument Transformers
PT. BAMBANG DJAJA
PT. Bambang Djaja, better known as B&D Transformer, is the leading manufacturer of Power, Distribution and Instrument Transformers in Indonesia. Established in 1985 in Surabaya, Indonesia, the company has continued to excel and equip itself with the latest technology, machineries and highly-qualified professionals in order to serve the growing demands of transformer both in Indonesia and globally.
In year 2016, PT. Bambang Djaja has successfully become the first "purely own Indonesian" company to manufacture 150 kV Power Transformers. The company plans to continue growing further, and is now in full development for ratings up to 500 kV.
Get in touch with us to see how
Why Us
SOLUTION BASED
B&D understands that each customer has different requirements that need specific solutions. So instead of giving one-size-fits-all products, we take the time to meet with our clients and tailor our solution to meet their specific needs.
Our engineers are supported by sophisticated design software and our production facilities are using state-of-the-art machineries which support as well large series as small batch production and quick re-tooling.
We are here to provide solutions.
RESEARCH & DEVELOPMENT
We are constantly looking for ways to improve our products and services. We dedicate our resources to make better performing products.
We keep in touch with the latest developments in new materials that can enhance our product. We regularly upgrade our facilities with the latest production technology. We benchmark ourselves against the best in the field, and make it our goal to surpass them.
HERE TO SERVE
In B&D, we are a team of talented, experienced and dedicated personnel in the field. Our accumulated knowledge is a treasure trove, which we constantly refresh and complement. We conduct various trainings internally to keep abreast of new developments in the field. All of this is to guarantee that our customers get the best products and services.
B&D products are manufactured according to the following specifications:
IEC (International Electrotechnical Commission)
ANSI (American National Standards Institute)
NEMA (National Electrical Manufacturers Association)
BSI (British Standards Institution)
SPLN (PLN Standard)
We regularly send samples for testing to independent laboratory in Indonesia and the region.
Our company is certified by:
ISO 9001:2015
ISO 14001:2015
ISO 45001:2018
SMK3 Kemnaker
Our products are certified by:
PLN PUSLITBANG
BP MIGAS
ASTA
ATEX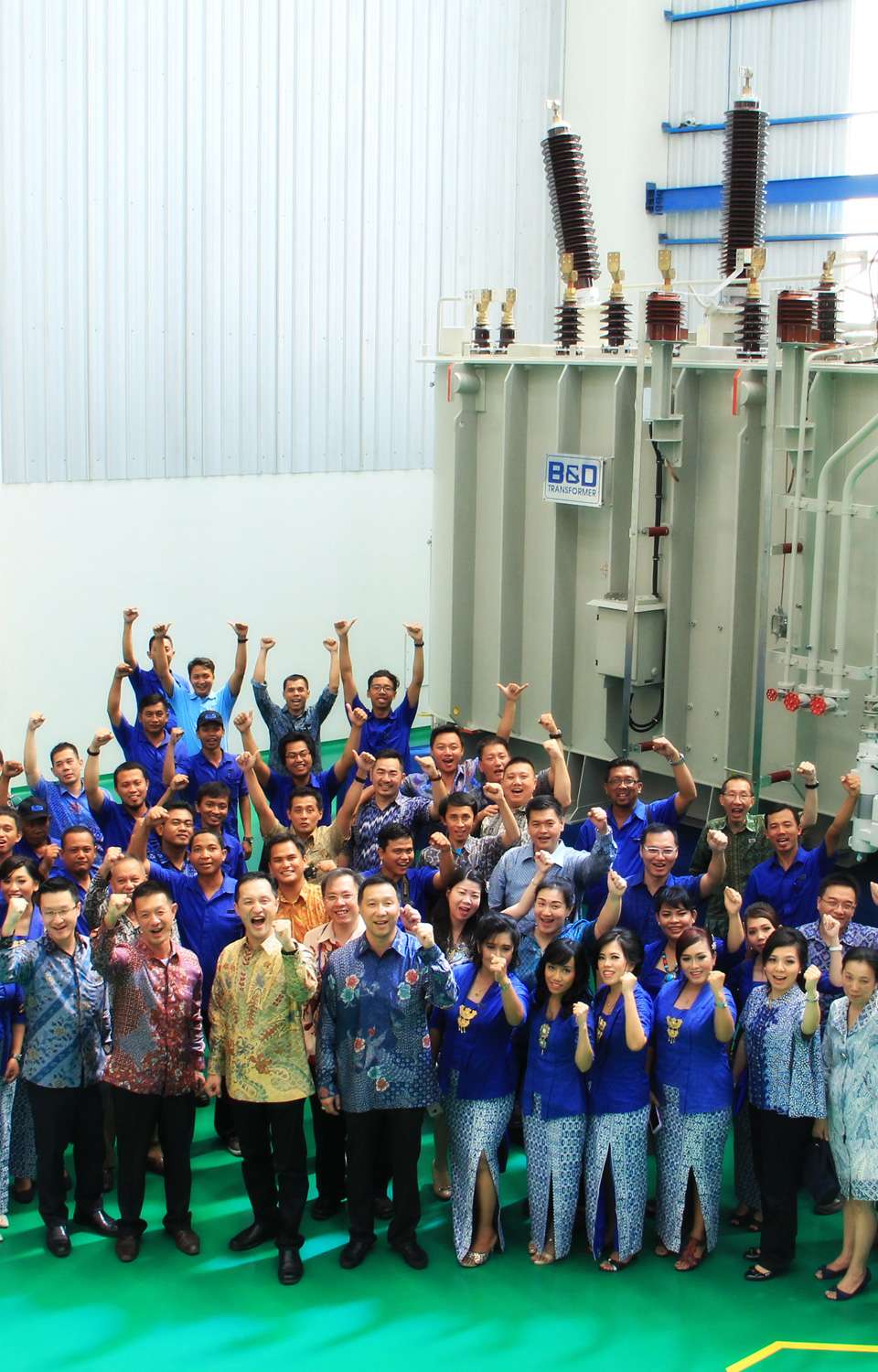 Certification
B&D Transformer
Our Document Certification
B&D products are manufactured according to the following specifications.